Love short stories? I release never-before-published shorts regularly on my Patreon account!
YOUNG ADULT FICTION
THE CHOICE*
June 2014, Ama-gi magazine; named one of Students For Liberty's Best Fiction of 2014
December 2015, updated version released free to newsletter subscribers!
About the Story: What makes something worth living for? What makes something worth dying for? Marin thought she knew the answer. As an Enforcer, she knew that she—and everyone on Iamos—lived for the geroi. But all that changes when she meets a young farmer's apprentice named Eos, who tells her about a legendary city called Elytherios. This award-winning short, set thirty years before the events of Fourth World, introduces us to two characters Isaak and Nadin encounter on their journey. Though it's not required that you read Fourth World before "The Choice," it may help you better understand the world, characters and the words they use.
* originally published under the penname Alyssa Altadonna
☆ ★ ☆
SEVEN YEARS AMONG DRAGONS
October 2015,
Wings of Renewal anthology
About the Story: Once upon a time, there was a girl who lived in a fairytale… until the day she killed her mother. In this sci-fi/fantasy retelling of Snow White, dragons dwell in the heart of the mountain, weaving magic and mining crystals with the power to fuel the world—and a princess leads her people in a war against a power-hungry technocracy.
About the Anthology: In Wings of Renewal, twenty-two authors explore the exciting new subgenre of solarpunk through the lens of majestic dragons. Whether they irrigate dry terrain or serve as spaceships, are mythic beasts come to life or biomechanical creations of man, these dragons show us a world where renewable energy overcomes gas and oil, and cooperation replaces competition.
☆ ★ ☆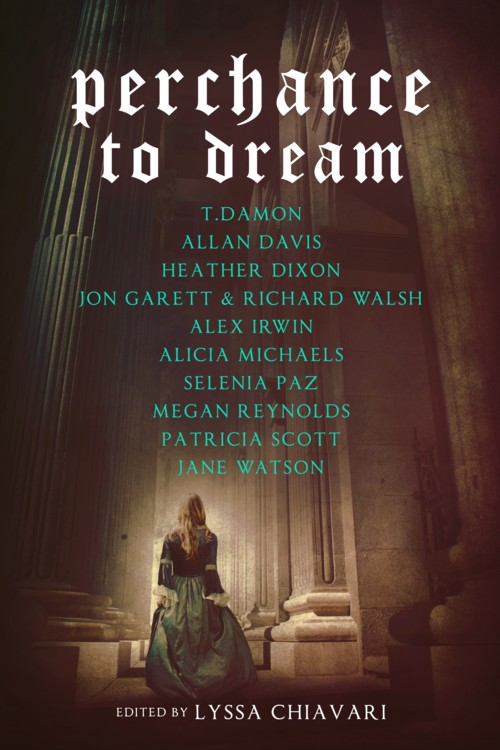 GALE
June 2015,
Perchance to Dream anthology
About the Story: Miranda doesn't want to be different. On Gale, being different can get you killed. When her seizures began, Miranda tried to keep her abnormality secret. But then the visions started—ominous hallucinations of strange lights in the sky, an otherworldly monster with wings like a dragon, and a girl who appeared from the clouds like a bolt of lightning. Despite the ever-present threat of the Watch, Miranda is determined to find out what the visions mean. Little does she know that the answers might lead her to freedom.
About the Anthology: In Perchance to Dream, some of the hottest names in YA today reimagine ten of Shakespeare's best-known plays and sonnets for a new audience. From sci-fi adventures on distant moons to modern magic found in everyday places, these updated myths pay homage to the Bard's timeless storytelling while spinning fresh and original tales that will captivate readers all over again.
ADULT FICTION
REDFEATHER
September 2016, Clarion Call Vol. II: Echoes of Liberty
About the Story: Captain John Redfeather—previously known as Eloisa Smith, daughter of one of Charleston's wealthiest plantation owners—fought hard for her freedom, and earned her name as one of the most feared pirates in the Western Sea. When she meets "Demon Anne" Connor, it's not a hard decision to offer a fellow sailor a chance at freedom, too. Based loosely on the lives of real-life lady pirates Anne Bonny and Mary "Mark" Read.
About the Anthology: From the starlet Marilyn Monroe to the privateer Redfeather; from the tuath of 12th century Ireland to a secret bunker in WWII Berlin; from a new hope for peace on the American frontier to a last hope for liberty in ancient Athens, the authors in Clarion Call Vol. II—the 2016 anthology from the Agorist Writer's Workshop—bring us stories of liberty from our past, or the past that might have been.