To celebrate the release of Perchance to Dream, I'm interviewing some of the authors featured in the anthology. Today's interview is with Patricia Scott!
---
Tell us a little bit about your story, "Mark Corey."
"Mark Corey" translates Coriolanus from the battlefield to a baseball diamond. It's the story of star pitcher Mark Corey, who has his life planned out and probably is a little too attached to his own hype.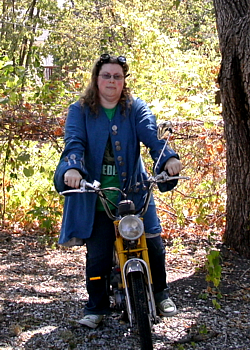 What drew you to write an adaptation of Coriolanus? It's one of Shakespeare's lesser-known plays, so I was very interested in your choice!
I've always liked Shakespeare's tragedies more than his comedies. The thing that really drew me to Coriolanus is that Coriolanus himself isn't a very likeable character and the play doesn't head towards any kind of happy ending. It's a revenge story where nothing turns out okay in the end, which I find very appealing. Doing things out of a misguided sense of retribution doesn't help anyone and it usually makes things much worse.
Your short story, "The Stars Were Stolen," was adapted into a short film for HitRecord on TV. Can you tell us a little something about that story, and the process of seeing it turn into a short movie?
"The Stars Were Stolen" is an autobiographical piece about the first time I saw the Milky Way. I'm blind in the dark, due to Retinitis Pigmentosa, which is a genetic eye disease. My family used to watch meteor showers and look up at the stars quite a bit when I was little, but while they were seeing a magnificent night sky, I was seeing a handful of bright spangles on blackness. That all changed when my dad got a pair of night vision goggles.
I submitted the story to Joseph Gordon-Levitt's open collaborative production company HitRecord and then just kind of left it there, until they started calling for contributions for the TV show. One of the themes was Space, so I submitted it there. The next day, there was a YouTube video of Joseph Gordon-Levitt himself talking about my story and saying he wanted to see it made into a short film. It was incredibly surreal. He's an artist that I really admire, so seeing him talking about something I wrote and being so enthusiastic about it was mind-blowing.
Over the course of a few months, the HitRecord community created voiceover work for the narrative, a musical score, backgrounds and animation, and actors came in to play me and my dad. Suddenly, this story that I had written had evolved into this beautiful piece of film. It was moving and alive in a way that I had never imagined when it was just black type on a white page. I could never have done something like that on my own, but it was nothing short of miraculous seeing what everyone came together and made.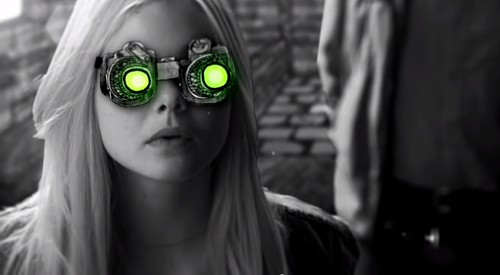 Have you written any other works for young adults, or do you plan to?
I haven't written any other works for young adults and I don't have any current plans to, but I certainly wouldn't rule out writing more. I really don't think it's much different from writing for any other audience. There are so many cool stories being marketed as young adult that I can't imagine not wanting to share in at least a little part of that.
---
I hope you enjoyed this interview with Patricia Scott! You can read her story, "Mark Corey," in Perchance to Dream, which is available now on Amazon, Barnes & Noble, and other major retailers. If you'd like to learn more about Patricia, you can visit her Tumblr, or find her on Twitter at @roswellgray.