Cover reveal: The Haunting by T. Damon
Those of you who have been reading my blog for awhile may remember T. Damon from her short story, "The Desperate Warrior and the Beast Who Walks Without Sound," in Perchance to Dream. Well, I'm excited to say that her newest book, The Haunting: Book 2 of the Forest Spirit series, is releasing on February 29, and the cover reveal is today – right here! 😀 But first, here's a little bit more about the book…
A new king is crowned in Nymph Kingdom, and shortly afterward a portal to the underworld is opened; releasing ghosts, beasts, and horrifying creatures. Goblins run rampant and kalpies move about at their whim, causing death and destruction in their wake. The Forest has fallen into darkness, and now a full-blown haunting is upon it.

Felix, the inexperienced warrior son of famed nymphs Narena and Kellen, must prove his worth as a warrior to his parents and Garmon, the grumpy leader of his army, by ending Rowan's reign and closing the doorway to the underworld. That is, is he doesn't get distracted by beautiful warrior faery Eleonora first.

Joined by his parents, faeries Garmon and Eleonora, troll Myso, and Basil the skunk, Felix's adventure takes him to the furthest corners of the land, deep underground, and back to the kingdom he once called home. All are desperate to stop the Forest from its deeper deterioration and ultimately save the souls of all who inhabit their enchanted Forest from Rowan and the clutches of the underworld.
The Haunting is a follow-up to T. Damon's 2014 debut, The Falling. Ready to see the cover? Here it is!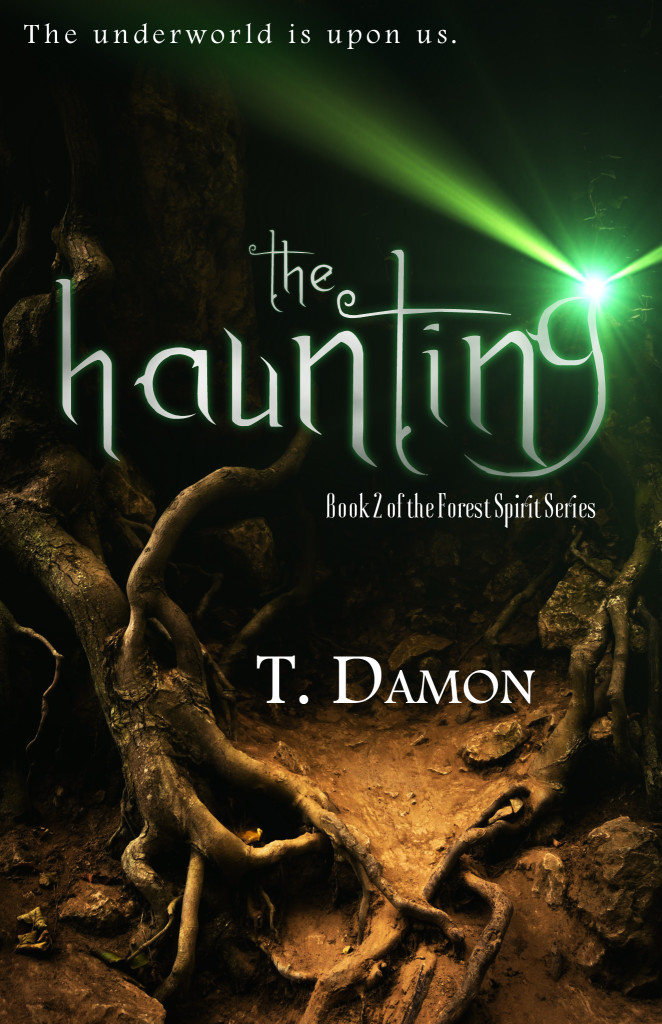 Cover designed by Lia Wayward / Free Your Words Designs
Beautiful, right? I'm so excited to read this book! The Haunting releases on February 29, but in the meantime, you can add it to your Goodreads list right now!