A few weeks ago, I was lucky enough to attend the Reading Transforms launch party for my friend Pintip Dunn's The Darkest Lie. It was so much fun to get to know Pintip better, learn more about her books, and hang out with everybody. And today, I'm very excited to share with you the beautiful cover of her next book, Remember Yesterday!
Remember Yesterday is the exciting sequel to Pintip's debut Forget Tomorrow, a heart-stopping YA sci-fi that's a finalist for RWA's RITA® Best First Book award. You can learn more about Remember Yesterday below, then check out the gorgeous cover!
Sixteen-year-old Jessa Stone is the most valuable citizen in Eden City. Her psychic abilities could lead to significant scientific discoveries, if only she'd let TechRA study her. But ten years ago, the scientists kidnapped and experimented on her, leading to severe ramifications for her sister, Callie. She'd much rather break into their labs and sabotage their research—starting with Tanner Callahan, budding scientist and the boy she loathes most at school.

The past isn't what she assumed, though—and neither is Tanner. He's not the arrogant jerk she thought he was. And his research opens the door to the possibility that Jessa can rectify a fatal mistake made ten years earlier. She'll do anything to change the past and save her sister—even if it means teaming up with the enemy she swore to defeat.
Ready to see the cover? 😀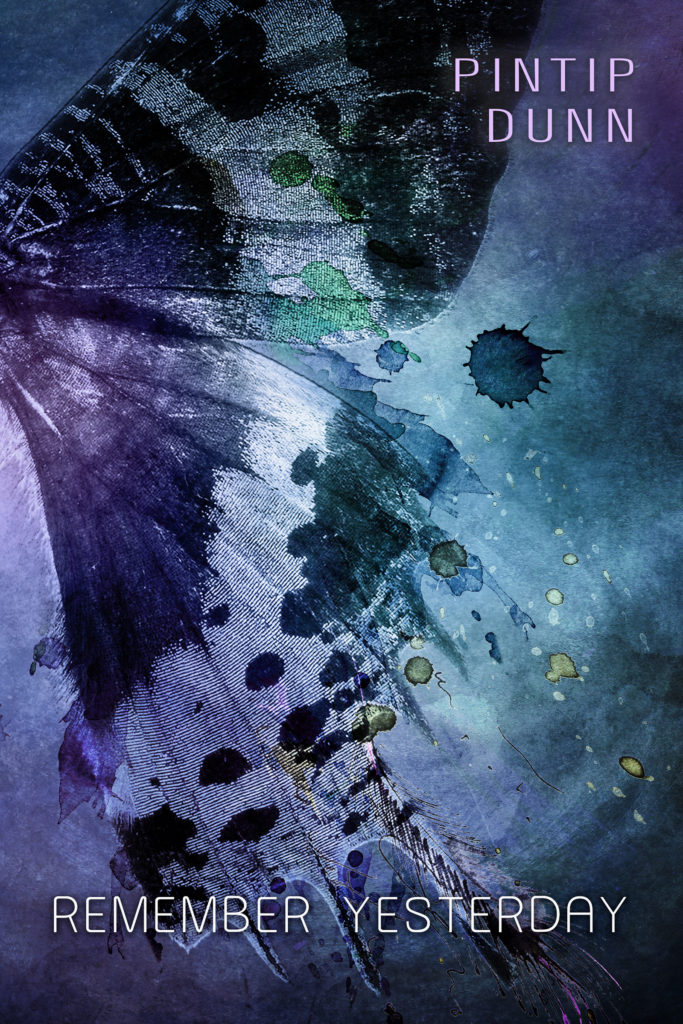 Book Title: Remember Yesterday (Forget Tomorrow, #2)
Author: Pintip Dunn
Publisher: Entangled Teen
Release Date: October 4, 2016
Genre: YA Sci-Fi
Remember Yesterday is available now for preorder! Check it out at Amazon, Kobo, Barnes & Noble, iBooks, or any of the retailers found here. You can also add it to your to-read list on Goodreads.
Learn more about Pintip at her website, www.pintipdunn.com. And for more about Remember Yesterday, be sure to check out this special feature at YA Interrobang!
Congratulations to Pintip, and thanks so much to YAReads Blog Tours and YA Interrobang for organizing this reveal!