I'm super excited to be sharing this cover with you today, because not only is the book it's attached to awesome and the author a great friend of mine, but I designed it! 🎉 I love the way it turned out, so I hope you do, too!
The book is Deception So Deadly by Clara Kensie, and it's a super exciting YA romantic suspense with characters that have psychic powers—very much like one of my all-time favorite Mary Stewart books, Touch Not the Cat! The book was previously published as three serialized novellas with Harlequin Teen, and was the 2015 RITA® Award Winner For Best First Book. I'm so excited for Clara that the book is getting back out in there in the world, in the format she originally envisioned. And I'm so excited to have her with us at Snowy Wings Publishing! 🙂
So, without further ado, check out the cover for Deception So Deadly!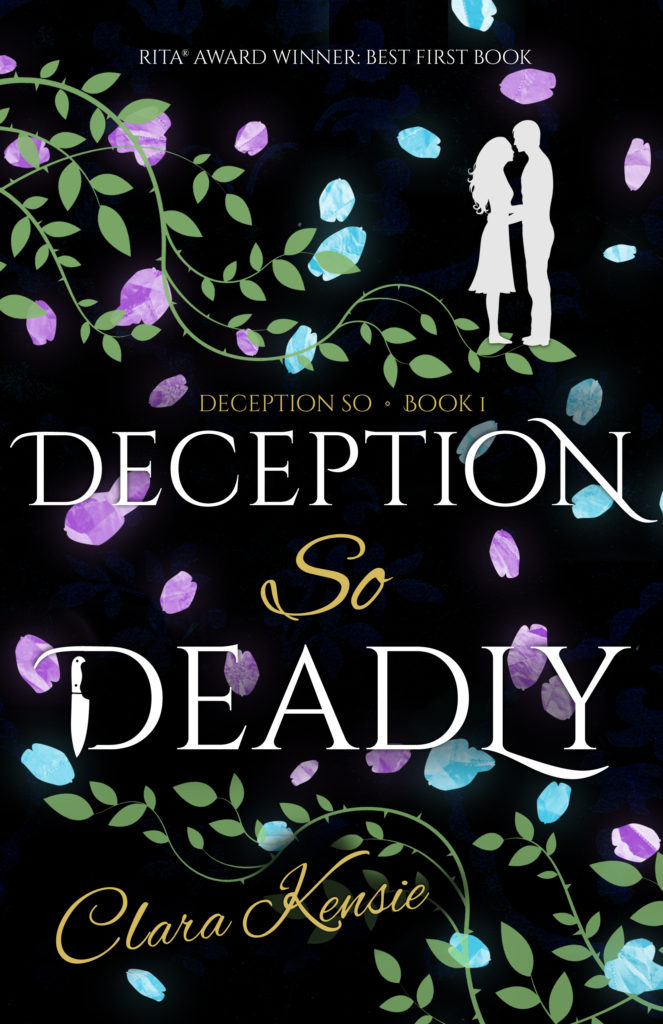 RUN. It's all sixteen-year-old Tessa Carson has ever known. Hunted by a telepathic killer, Tessa and her family have fled home after home, hiding behind aliases to survive. Her scars are more than just physical, and as the only one in her family without a psychic ability, she lives a life of secrets, lies, and fear.

After the Carsons flee to a new hideout and take on new identities yet again, Tessa meets confident, carefree Tristan Walker. Their attraction burns fierce, but she runs from him too, knowing their love can never be true when she can't even tell him her real name.

But Tristan has secrets as well—secrets that will either save Tessa, or destroy her. The only way Tessa can save her family—and uncover the real reason they've been hunted all these years—is to forget everything she's learned from a lifetime of running away, and run straight into danger head-on.
Deception So Deadly releases on August 15, and it's available to preorder now! You can also add it to your to-read list on Goodreads here.