Seasonal Sweets Sunday: Peppermint Stick Cookies
This week's recipe is actually making it up on Sunday! Barely. XD Once again, it's later than I meant it to be, but this time it's because of an unexpected holiday surprise of the best kind: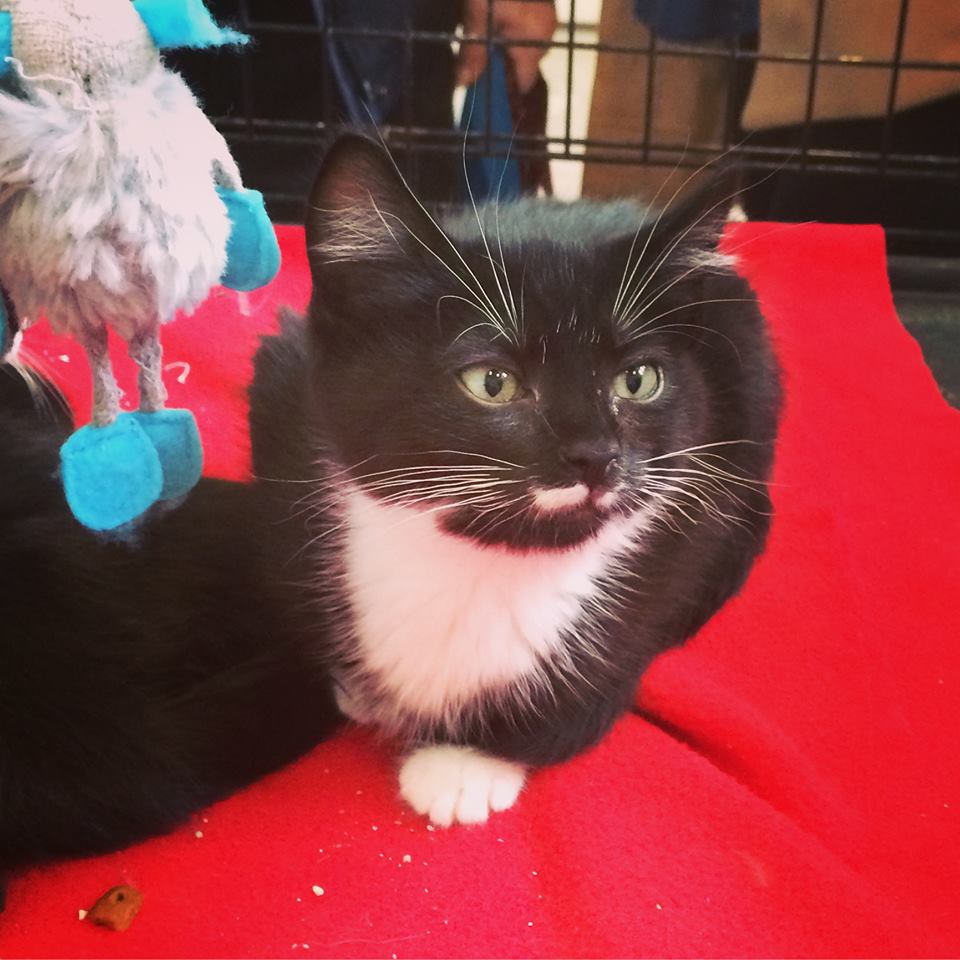 A kitten for Christmas is the best kind of surprise, I'd say! We are very in love with our little Beatrix (named for the author/artist behind Peter Rabbit and other cute tales filled with beautiful illustrations), but she did throw our schedule off a bit, in the best possible way.
So, here is this week's recipe! In case you missed it last week, every Sunday this month I'll be posting recipes for some of my favorite holiday treats. This week, Peppermint Stick cookies!
Ingredients:
1 c. butter or margarine, softened
2-1/2 c. flour
1-1/2 c. powdered sugar
1 tsp. baking soda
1 egg
1 tsp. cream of tartar
1 tsp. vanilla extract
(Following ingredients for red section only)
2 tsp. red food coloring
1/2 tsp. yellow food coloring
1 tsp. peppermint extract
Instructions:
Preheat oven to 375° F. In a large bowl, mix butter, sugar, eggs and vanilla. Blend in flour, baking soda and cream of tartar until a soft dough is formed. Divide the dough in half; leave one half as-is, and mix the food coloring and peppermint extract in with the second half. Divide both the plain dough and red dough into twelve segments and drop these segments into a jelly roll pan in a checkerboard pattern. (I should have taken a picture of this step, but I didn't because I'm stupid and should leave this recipe thing to food bloggers who know what they're doing 😉 ). Pat the dough evenly, swirling the colors together to make a marbled effect in the pan. Bake for 15 minutes or until lightly browned. Immediately cut into thin sticks and sprinkle powdered sugar over the sticks while they're still warm, so the sugar will stick. Enjoy!