Different Worlds News!
At long last, I have a bunch of Different Worlds news for you! First of all, in case you missed it, the cover has been revealed! Check out this post on Claudie Arseneault's blog for the full paperback view, showcasing an awesome panorama of Tierra Nueva and our protagonists, Henry and Tamara. I also have some behind-the-scenes information about the cover and why I love how it represents the story.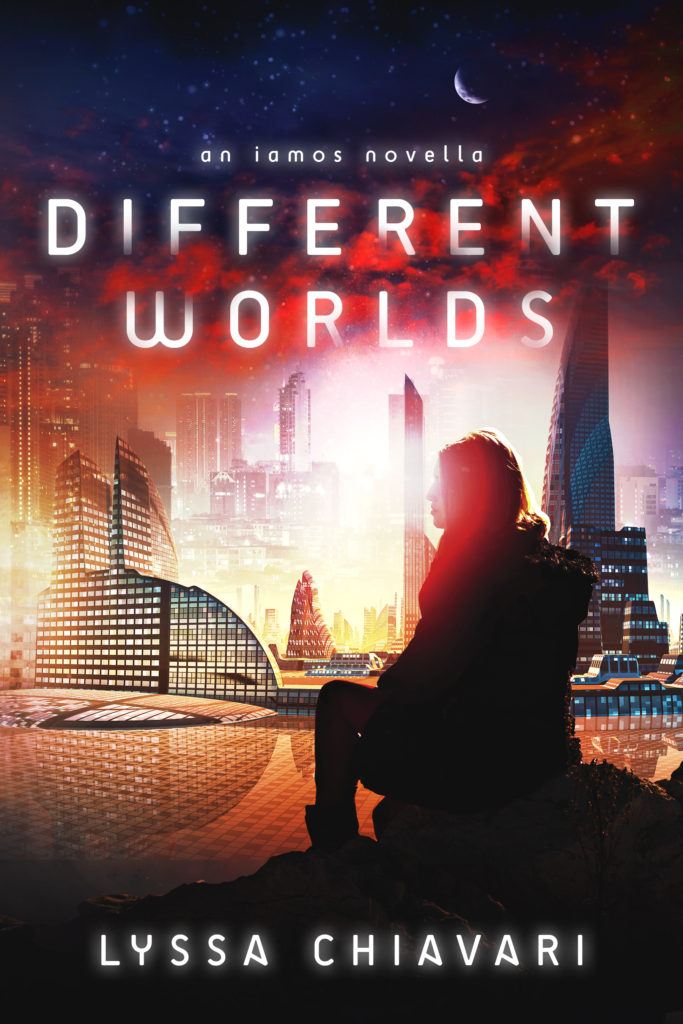 Also on Claudie's blog is an international giveaway of a Fourth World paperback, and two copies of the ebook! So be sure to check it out and enter.
But that's not the end of my news! Different Worlds is coming out in just a few months, on September 20, 2016! As I mention in the cover reveal, Different Worlds is a special book to me, and really is more of a story for fans of Fourth World than a stand-alone book. So I wanted to give it the extra special treatment, as a thank-you to those fans who have been so supportive of the Iamos Trilogy! Which means I've been planning an awesome preorder special, just for you guys.
If you preorder a copy of the paperback, not only will you receive a signed copy, but you'll also receive a download code for a DRM-free copy of the e-book as well. The paperback also includes "The Choice," a prequel to Fourth World, for the first time in print. And, on top of that, you'll get two special edition postcards!
The first postcard features the beautiful panorama view of Tierra Nueva from the Different Worlds cover. The second, a larger (5″x7″) limited edition art card, features the artwork from the e-book cover of "The Choice," depicting an Iamoi citidome. The reverse side of the postcard includes a map of Tierra Nueva. This art card will only be available with paperback copies of Different Worlds.
Exciting, right? And guess what: Preorders are open now on my online store!
Not interested in buying a paperback? No worries! If you preorder a copy of the e-book from Amazon or any other participating retailer, just forward a copy of your receipt to me at webmiss@lyssachiavari.com and I'll send you a signed Different Worlds cover postcard in the mail.
I hope you all love the cover! I can't wait to share this book with you all!