Cover reveal for Sing, Goddess!
I've got a story in a new anthology coming out this summer, centered around Greek Myth retellings. The book is called Sing, Goddess! (the first line of The Iliad) and is edited by Jane Watson. Today we are revealing the cover, which was designed by Najla Qamber Designs. Check it out below and learn more about the anthology and about my story!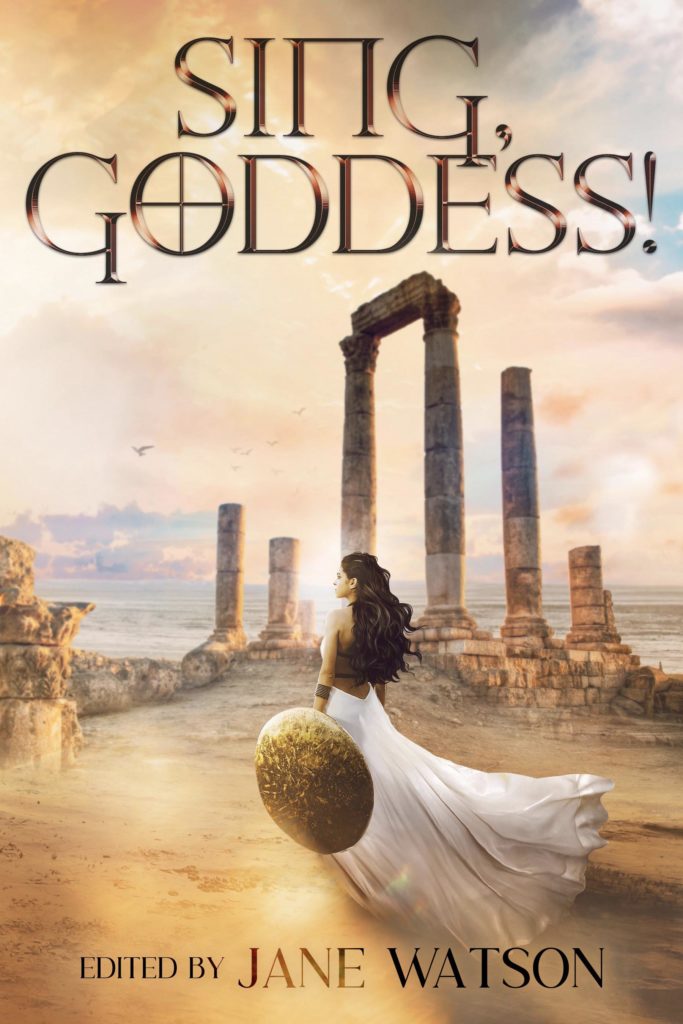 Aphrodite. Zeus. Medusa. Hercules. You've heard their names. You thought you knew their stories… until now.

Lose yourself in this collection of eleven young adult re-imaginings of Greek myths from the authors of Snowy Wings Publishing. From magical kingdoms under the sea to the halls of a modern high school, from Ancient Greece to the distant future, you will find romance, courage, fantasy, danger, and more. With each story bringing a twist on a classic legend, there is something for everyone to enjoy again and again.

Across the ages, the Muses call: SING, GODDESS!
Sing, Goddess! is scheduled for release on August 24 from Snowy Wings Publishing. You can add it on Goodreads here. In addition to myself, the book also includes stories by Jane Watson, Amy Bearce, Sarah Dale, Dorothy Dreyer, Mary Fan, Janina Franck, Jessica Gunn, Leigh Hellman, Amy McNulty, and Selenia Paz.
My story is a retelling of the myth of Icarus. I think most of the stories in the book are either contemporary or futuristic sci-fi, but mine is actually set in ancient Greece and is more of a reframing of how the story could have played out. It's loosely inspired by one of my favorite video games, an old indie game for the Wii called NyxQuest. Here is a quick synopsis of my story:
Nicothoë is cursed. The daughter of a demigoddess changed by Hera's wrath into a harpy, Nico has lived her whole life conscripted into the service of the gods and believing she is a monster. But everything changes when she meets Icarus, a boy who is desperate to free his father from the persecution of King Minos. Through their quest to free the unjustly imprisoned inventor, Nicothoë just may find freedom herself—but at what cost?
I'm looking forward to sharing "Feathers on the Wind" with you when Sing, Goddess! releases this summer!