Preorder campaign for ONE WORLD is live!
One World, the FINAL book in The Iamos Trilogy, is coming out on October 24! You'll know that I always do a preorder campaign when I've got a new book coming out, and this time is no different.
Preordering the ebook
The ebook preorder is live at most retailers (Google Play won't let me until I've got the ebook file for them, so probably sometime in September). You can find a handy link to your favorite retailer here!
Anyone who preorders the ebook is eligible to receive a free art postcard of Nadin, featuring artwork by… me! It was a lot of fun getting back into drawing after many years, and I'm happy with how the illustration came out.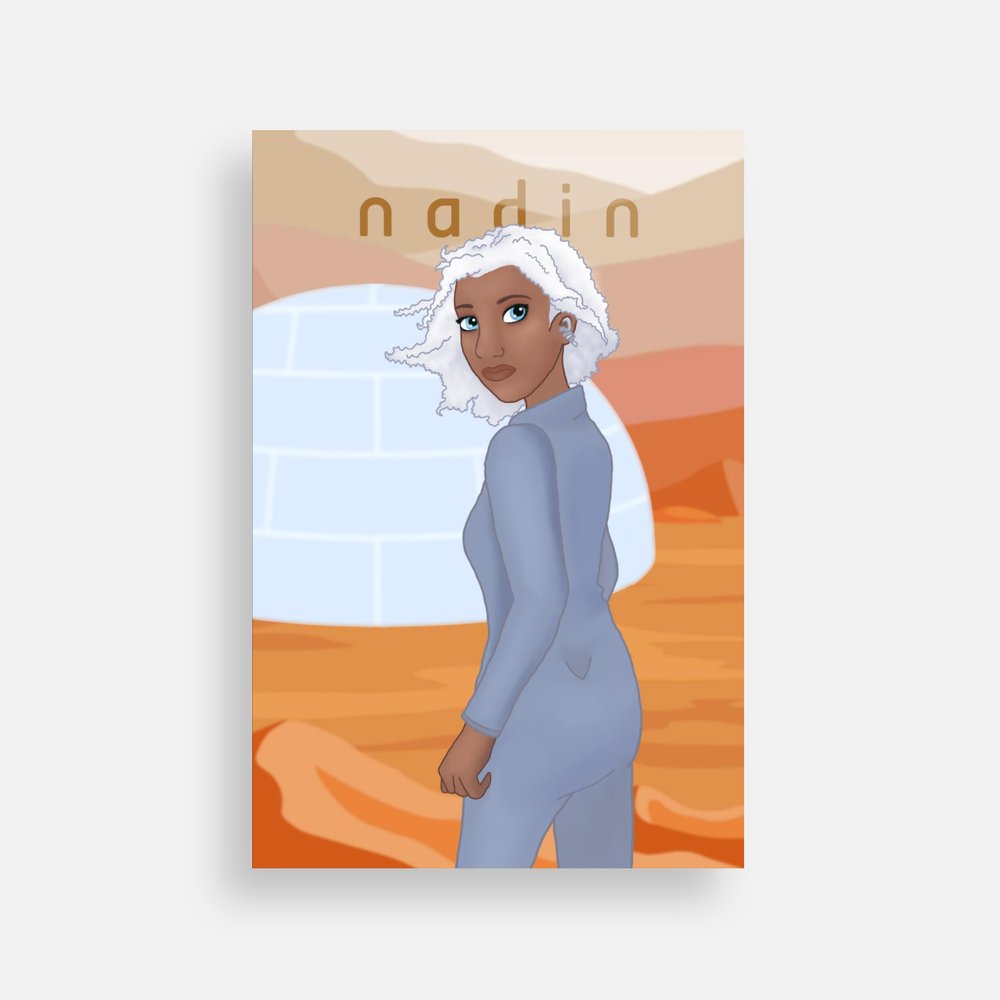 If you've preordered the ebook, all you need to do is fill out this form and you'll be on the list! I'll be sending these out sometime in October, probably around the time of the book's release.
Preordering the Hardcover or Paperback
Preorders of the print edition won't be available at retailers until probably sometime in late September—whatever point I have the finished edits and finalized print interior. But if you prefer print, no worries, there WILL be a print preorder option! If you preorder the print edition (from any retailer), you can receive the art card as well as an additional bookmark and a sticker of the Stateless emblem.
As with the ebook, you can claim your goodies through this form. Just select that you ordered the print edition!
As I mentioned above, the print edition will be available for preorder at retailers closer to the publication date, but if you don't want to wait or would like a signed edition, you can preorder it now through my publisher's online store! The price of both editions is also going to be slightly cheaper through my publisher than through retailers, so bear that in mind as well.
Thank you so much to everyone who's supported The Iamos Trilogy over the last eight years! I'm so excited to share the series conclusion with you in just a few short months!