Today's the day!
It seems almost impossible to believe, but today's the day: One World, the last book of the Iamos Trilogy, is available now! It's been a long (looong) time coming, but I'm so excited that fans of the series will finally be able to read the conclusion—and that new fans will now be able to binge read from start to finish!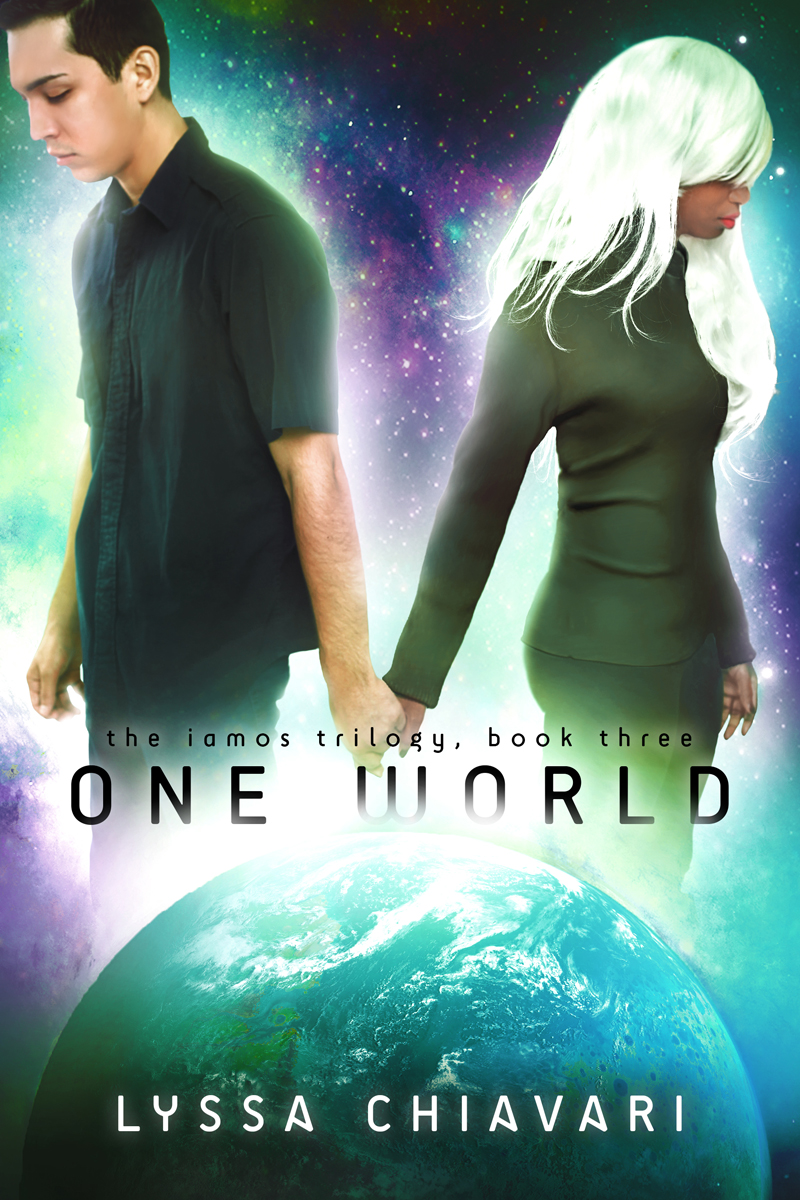 One World: The Iamos Trilogy, Book 3
One choice was all it took to put two worlds in jeopardy—but that choice could be the thing that saves them both.
By choosing to betray the geroi, Nadin saved the lives of her friends in the future, but it may have cost her own. Imprisoned and sentenced to a fate worse than death, her only hope of rescue may lie in trusting the one person her heart tells her to distrust most: Ceilos, her one-time partner and a traitor in his own right. But accepting Ceilos' help may be the only hope Nadin has of reuniting with Isaak… and saving both Iamos and Mars.
Time is running out. Something is coming, something powerful enough to change the face of the entire solar system. If Nadin and Isaak can't figure out how to stop it, all of Iamos will be destroyed.
Little do they know that's been the Liberator's plan all along…
Don't Forget Your Preorder Goodies
If you preordered One World (or if you order a copy between now and November 1), don't forget that you're eligible for free goodies! Everyone who preordered the ebook edition from any retailer is able to receive an exclusive art card of Nadin. If you preordered the paperback or hardcover, you can receive a swag pack that includes the art card, a sticker featuring the Stateless emblem, a double-sided bookmark, and a signed bookplate. This offer is open internationally! Just fill out the claim form here.
(If you filled out the form prior to release date, your swag packs have been sent out! Keep an eye on your mailbox.)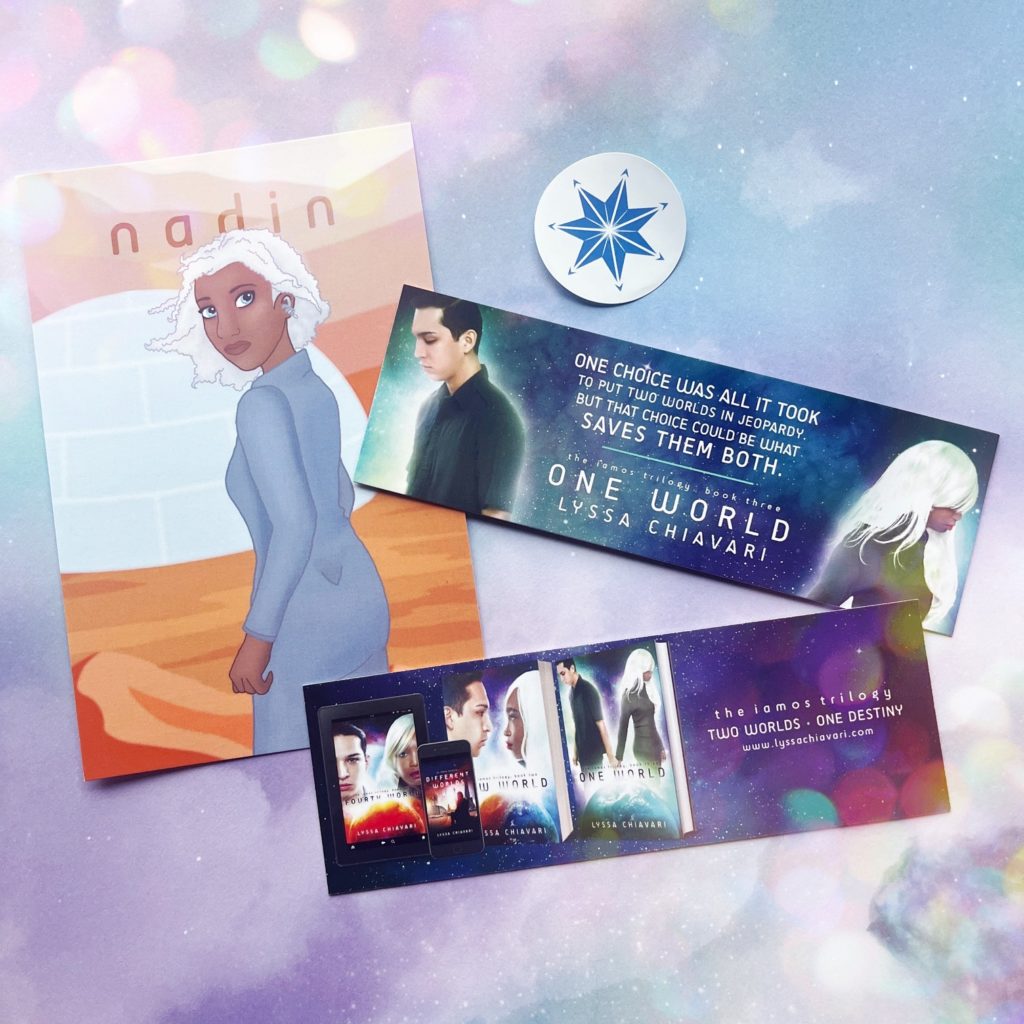 There were a number of issues with the print distributor, meaning the hardcover edition wasn't available to order until right up to release date. So this campaign is open for anyone who orders through November 1, due to all these snafus! If you don't see the book at your retailer of choice but you'd like to get the swag pack, just email me and let me know, and we can work something out.
Listen to Me on To All the YA
Kaycee Racer of To All the YA I've Loved Before graciously invited me back to the podcast for a special episode talking about One World and the Iamos Trilogy, YA science fiction, asexuality in YA, and the ace rep in the series. Since this week is Ace Week, it was great to be able to chat with Kaycee about this! You can listen to the episode below, or on Apple Podcasts, Spotify, and anywhere else where you listen to podcasts.
Thanks so much to everyone for your support of the Iamos Trilogy! So glad the whole series is finally out in the world!